Perancangan Disaster Recovery Plan Sistem Informasi Akademik dengan Pendekatan Kerangka Kerja NIST 800-34
Abstract
Politeknik Negeri Sriwijaya telah memiliki Sistem Informasi Akademik yang terintegrasi bernama SISAK POLSRI. Terdapat 8 (delapan) sub sistem di dalamnya yang meliputi Sistem Informasi Akademik (SIAK), Sistem Informasi Bimbingan Akademik (SIBA), Learning Management System Politeknik Negeri Sriwijaya (LMS Polsri), E-Complaint Politeknik Negeri Sriwijaya, E-Library Politeknik Negeri Sriwijaya, Sistem Informasi Kepegawaian (SIMPEG), Sistem Informasi Alumni dan Tracer Study (SIAT), dan Sistem Pendaftaran dan Pendataan  Mahasiswa Baru (E-Regist). SISAK POLSRI merupakan hal yang vital dalam keberlangsungan operasional Politeknik Negeri Sriwijaya, sehingga diperlukan suatu upaya preventif. Salah satu upaya yang dapat dilakukan adalah dengan merancang dokumen Disaster Recovery Plan yang bertujuan untuk menjaga keberlangsungan sistem, ketika sistem telah terkena dampak ancaman. Tahapan dalam perancangan Disaster Recovery Plan dengan pendekatan kerangka kerja NIST 800-34 yang diinisiasi oleh Risk Assessment, Business Impact Analysis dan Strategy Recovery. Hasil dari penelitian ini berupa dokumen  Disaster Recovery Plan terhadap 9 ancaman dan 8 sub sistem SISAK POLSRI.
http://dx.doi.org/10.31544/jtera.v4.i2.2019.157-166
Keywords
Disaster Recovery Plan (DRP); Manajemen Resiko; Sistem Informasi Akademik
Full Text: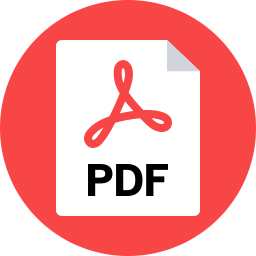 PDF
References
W. Apri, Sowiyah, and A. Alben, Implementasi Sistem Informasi Manajemen Akademik Berbasis Web. Bandar Lampung: FKIP Unila, 2014.
P. R. E. Indrajit, Konsep dan Strategi Keamanan Informasi di Dunia Cyber. Yogyakarta: Graha Ilmu, 2014.
R. Budiarto, "Manajemen Risiko Keamanan Sistem Informasi," Journal of Computer Engineering System and Science, vol. 2, no. 2, pp. 48–58, 2017.
Yakub, Pengantar Sistem Informasi. Yogyakarta: Graha Ilmu, 2012.
Pemerintah Republik Indonesia, Undang-Undang Republik Indonesia Nomor 24 Tahun 2007 tentang Penanggulangan Bencana. Indonesia, 2007.
S. R. Wicaksono. Disaster Recovery Planning. Jakarta: Seribu Bintang. 2009.
N. Rachmaningrum, "Studi Kelayakan Disaster Recovery Plan pada Infrastruktur Jaringan Komputer (Studi kasus Jaringan Komputer Universitas Widyatama)", in semnas IF, UPN Veteran Yogyakarta, pp. 30–36. 2011.
A. F. U. Fahmawati, Faktor-Faktor yang Mempengaruhi Disaster Recovery Plan dan Business Continuity Planning, Bandar Lampung: Universitas Lampung. 2016.
I. W. A. Yasa, "Perumusan Disaster Recovery Plan pada Infrastruktur Jaringan Komputer", Tesis, STMIK STIKOM Bali, 2016.
R. Soetam. Disaster Recovery Plan. Jakarta: Prestasi Pustaka. 2009.
(2002). The website NIST [Online]. Available: https://csrc.nist.gov.
Gibson, Managing Risk in Information System, 2nd Edition, USA: Jones & Bartlett Learning. 2014.
R. L. Tammineedi, "Business continuity management: A standards-based approach," Information Security Journal, vol. 19, no. 1, pp. 36–50, 2010.
DOI:
http://dx.doi.org/10.31544/jtera.v4.i2.2019.157-166
---

Abstract 106 View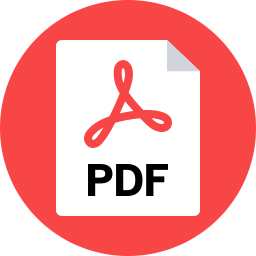 PDF viewed = 48 View
---
Refbacks
There are currently no refbacks.