Perancangan Bandpass Filter untuk Radar Cuaca dengan Metoda Hairpin Meander Fractal Resonator pada Frekuensi 9 GHz
Abstract
Radar atau Radio Detection and Ranging merupakan salah satu produk telekomunikasi yang berperan sangat penting pada masa kini. Kegunaan radar sangat beragam, contohnya radar dapat digunakan dalam memperkirakan cuaca. Radar cuaca memiliki kemampuan untuk mendeteksi intensitas curah hujan dan cuaca buruk, misalnya badai. Berdasarkan perkembangan teknologi, sistem radar dapat menggunakan frekuensi yang lebih tinggi, dan membuat pengukuran yang lebih baik dari arah target dan lokasi. Untuk memisahkan clutter dan object. Pada sebuah radar diperlukan sebuah bandpass filter. Bandpass filter ini berfungsi untuk meloloskan frekuensi yang diinginkan dan mem-blok frekuensi yang tidak diinginkan. Pada tulisan ini dirancang dan direalisasikan sebuah bandpass filter dengan metoda hairpin berbasis resonator fractal. Resonator fractal yang digunakan adalah saluran meander λ/2. Hal ini dimaksudkan untuk memperkecil ukuran fisik bandpass filter. Respons filter dipilih jenis Chebyshev. Hasil pengukuran diperoleh returnloss sebesar -27,530 dB dan insertionloss sebesar -4,589 dB pada frekuensi tengah 9118 MHz.
http://dx.doi.org/10.31544/jtera.v4.i2.2019.243-252
Keywords
radar cuaca; Hairpin; fractal resonator; saluran meander; bandpass filter; Chebyshev
Full Text: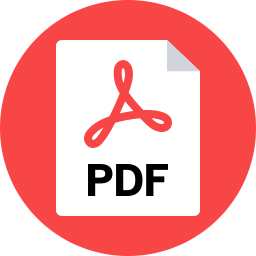 PDF
References
A. Aliefien, (2012), Radar dan Telekomunikasi Harus Berperan Menyuplai Kebutuhan Lokal,Technology-
Indonesia.com. [Online]. Available :http://techno logy -indonesia.com/ teknologi -a-z /astronomi /radar-dan telekomunikasi - harus -berperan-menyuplai kebutuhan-lokal/.
K. Khairullah, (2009), Pentingnya Radar Cuaca.. [Online]. Available: https://ustadzklimat.blogspot.
com/2009/12/pentingnya-radar-cuaca.html.
P. Pierre, and J. Jacques, Design and realizations of Miniaturized fractal rf And microwave filters, John Wiley & Sons, 2009.
L. U. Hongshu, "Compact Dual-Mode Microstrip Bandpass Filter Based on Greek-Cross Fractal Resonator," Journal of Radio Engineering, vol. 26, No. 1, pp. 275-284, 2017.
R. N. Baral and P. K Shinghal, "Design of Microstrip Fractal Bandpass Filter for Suppression of Spurious Band," Journal of Radio Engineering, vol. 17, no. 4, pp. 34-38, 2014.
L. B. Shahu, "A Compact UWB Bandpass Filter using Hybrid Fractal Shaped DGS," Journal of Microwaves, Optoelectronics and Electromagnetic Applications, vol. 16, no. 1, 2017.
A. K. Jawad, "Design of Compact Bandpass Filters based on Fractal Defected Ground Structure (DGS) Resonators," Indian Journal of Science and Technology, vol. 9, no. 39, pp. 1-9, 2016.
P. Parsamyan, "Microwave Fractal Bandpass Filters Based on Modified Hilbert Curves of the First and the Second Orders," Journal of Contemporary Physics (Armenian Academy of Sciences), vol. 53, no. 2, pp. 146-151, 2018.
K. Karimi, "Fractal Bandpass Filter Using Y-shaped Dual-Mode Resonator for C-Band Receiver," IJE Transaction A Basic, vol. 29, no. 1, pp. 49-52, 2016.
R. E. Collin, Fundamental for Microwave Engineering, 2nd edition, Mc Graw Hill, 1992.
J. S .Hong, Microstrip Filter for RF/Microwave Applications, 2nd edition, John Wiley & Sons, 2011.
DOI:
http://dx.doi.org/10.31544/jtera.v4.i2.2019.243-252
---

Abstract 89 View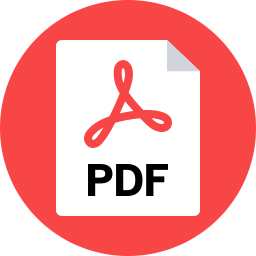 PDF viewed = 26 View
---
Refbacks
There are currently no refbacks.