Perancangan Penyearah RF untuk Pemanenan Energi Elektromagnetik pada Band GSM 900 MHz
Abstract
Penyearah RF yang merupakan bagian dari rectenna dapat menangkap radiasi gelombang RF dari BTS lalu diubah menjadi tegangan DC. Tegangan DC yang dihasilkan dapat dimanfaatkan sebagai sumber energi untuk perangkat dengan daya rendah. Pada tulisan ini dibahas mengenai perancangan dan realisasi penyearah RF untuk pemanenan energi dari gelombang elektromagnetik yang berhambur tidak terpakai. Penyearah RF ini bekerja pada frekuensi GSM 900 MHz downlink. Rangkaian penyearah RF ini dibuat menggunakan dioda HSMS tipe 2850 yang disusun dengan metode pengganda tegangan bertingkat untuk menggandakan tegangan keluaran yang relatif kecil. Penyearah RF ini disusun dengan 5 tingkat pengganda tegangan. Berdasarkan hasil pengukuran didapatkan keluaran tegangan sebesar 1,2 V dengan level daya -1,1 dBm dengan efisiensi sebesar 1,56 %.  
http://dx.doi.org/10.31544/jtera.v4.i2.2019.253-260
Keywords
pemanenan energi; penyearah RF; pengganda tegangan; clamper
Full Text: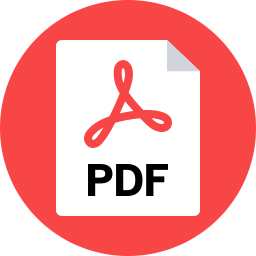 PDF
References
S. Jinwoo, S. Mihui, C. Junho, S Joonho, and C. Changyul, "A Compact and Wideband Circularly Polarized Rectenna with High Efficiency at X-Band," Electromagnetics Research, vol. 145, pp. 163-173, 2014.
H. Wen, Z. Biao, C. Xing, H. Kama, and L. Changjun, "Study on an s-band rectenna array for Wireless microwave power transmission", Progress In Electromagnetics Research, vol. 135, pp. 747-758, 2013.
K. Parna, A. Juin, and M. Kaushik, "Design of an Efficient Penyearah Circuit for RF Energy Harvesting System", International Journal of Advanced Engineering and Management, Vol. 2, No. 4, pp. 94-97, 2017.
C. Issam, F. Ahmed, and K. Olfa, "Enhanced Passive RF-DC Converter Circuit Efficiency for Low RF Energy Harvesting", Sensors, vol. 17, p. 546, 2017.
P. Rengalakshmi and R. Brinda, "Rectifier for RF Energy Harvesting", International Journal of Computer Applications (0975 – 8887), vol. 143, No. 10, pp. 14-17, 2016.
M. A. Rosli, S. A. Z. Murad, and R. C. Ismail, "A 900-2400 MHz AC-DC Rectifier Circuit for Radio Frequency Energy Harvesting", MATEC Web of Conferences 78 01096, pp. 1-7, 2016.
K. K. A. Devi, N. M. Din, and Chandan Kumar Chakrabarty, "Optimaization of the Voltage Doubler Stages in an RF-DC Conventor Module for Energy Harvesting", Circuits and Systems, vol. 3, pp. 216-222, 2012.
M. M. Mansour and H. Kanaya, "Compact RF Penyearah Circuit for Ambient Energy Harvesting", RFIT conference paper, pp. 220-222, 2017.
S. Toth, "An E_cient RF Recti_er for Energy Harvesting Systems with Applications to Wireless Dosimetry", Thesis Master of Applied Science in Electrical Engineering, University Ottawa, 2014.
T. Elektronika, "Pengertian Penyearah (Penyearah Gelombang) dan Jenis-jenisnya," 2015.[Online].Available: https://teknikelektronika.com/ [Diakses Mei 2019].
R. L. Boylestad and L. Nashelsky, Electronic Devices and Circuit Theory, 11th ed., R.M. Anthony, Ed., New Jersey, America: Prentice Hall, 2012.
DOI:
http://dx.doi.org/10.31544/jtera.v4.i2.2019.253-260
---

Abstract 87 View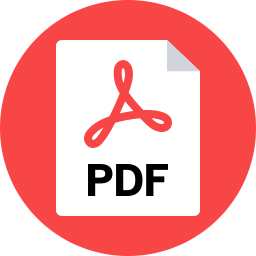 PDF viewed = 27 View
---
Refbacks
There are currently no refbacks.