Pengaruh Proses Oksidasi Lapisan Metal Matrix Composite pada Substrat SS316
Abstract
Material SS316 seringkali digunakan untuk komponen yang bekerja pada temperatur tinggi dengan resiko mengalami oksidasi yang menyebabkan penurunan sifat material dan umur pakai dari komponen. Deposisi Metal Matrix Composite (MMC) NiCr+Cr3C2+Al2O3 dan NiCr+WC12Co+Al2O3 menggunakan metode High Velocity Oxygen Fuel (HVOF) thermal spray coating dengan parameter konstan dilakukan sebagai proses perlakuan pada permukaan SS316 untuk meningkatkan nilai kekerasan dan ketahanan terhadap oksidasi.  Tujuan penelitian ini adalah untuk mengetahui pengaruh proses oksidasi lapisan MMC pada material substrat SS316. Proses oksidasi dilakukan dengan variasi temperatur 500° dan 600°C, penahanan temperatur selama 6 jam, kemudian diteruskan dengan karakterisasi serta perhitungan laju oksidasi. Hasil penelitian menunjukkan spesimen MMC NiCr+Cr3C2+Al2O3 yang dilakukan proses oksidasi pada suhu 500°C memiliki laju oksidasi terendah yaitu 6,67 x 10-7 gram/mm2 jam.
http://dx.doi.org/10.31544/jtera.v4.i2.2019.277-282
Keywords
oksidasi; SS316; metal matrix composite; HVOF
Full Text: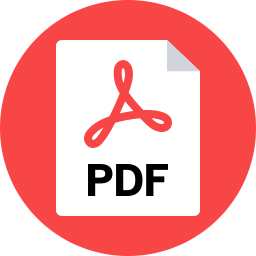 PDF
References
P. Lambert, Sustainability of Construction Materials (Second Edition), Sheffield Hallam University, Sheffield, United Kingdom, 2 September 2016.
A. Hamid, H. Saricimen, A. Quddus, A. Mohammed, and L. M. Al-Hems, "Corrosion study of SS304 and SS316 alloys in atmospheric, underground and seawater splash zone in the Arabian Gulf," Corrosion Engineering Science and Technology, vol. 52, no. 2, pp. 1-7, 2017.
P. A. Kumar, S. Pandey, R. Mishra, and R. Yadav, "Chacaterization of Satinless Steel 316L Coated by Thermal Spray Coating," International Journal of Advance Research, Ideas and Innovations in Technology, vol. 2, no. 3, 2016.
R. Huang, M. Sone, W. Ma, and H. Fukanuma, "The Effects of Heat Treatment on the Mechanical Properties of Cold-Sprayed Coatings," Surface & Coating Technology, vol. 261, pp 278-288, 2015.
B. Pratap, V. Bhatt, and V. Chaudhary, "A Review on Thermal Spray Coating," International Journal of Scientific & Engineering Research, vol. 6, no. 5, 2015.
M. Moayeri and A. Kaflou, "Effect of powder shape thermal conductivity of Cu-Ni porous coatings," Journal of Materials research and technology, vol. 7, no. 4, pp. 403-409, 2018.
M. Xie, Y. Lin, P. Ke, S. Wang, S. Zhang, Z. Zhen, and L. Ge, "Influence of Process Parameters on High Velocity Oxy-Fuel Sprayed Cr3C2-25%NiCr Coatings," Coatings, vol. 7, no. 98, 2017.
B. Song, M. Bai, K. T. Voiscy, and T. Hussain, "Role of Oxides and Porosity on High-Temperature Oxidation of Liquid-Fueled HVOF Thermal-Sprayed Ni50Cr Coatings," Journal of Thermal Spray Technology, 2017.
ASTM Handbook. A240-12. Standard Specification for Chromium and Chromium-Nickel Stainless Steel Plate, Sheet, and Strip for Pressure Vessels and for General Applications, ASTM International.
J. A. Cabral-Miramontes, "Parameter studies on High-Velocity Oxy-Fuel Spraying of CoNiCrAlY Coatings Used in the Aeronautical Industry," International Journal of Corrosion, 2014.
DOI:
http://dx.doi.org/10.31544/jtera.v4.i2.2019.277-282
---

Abstract 95 View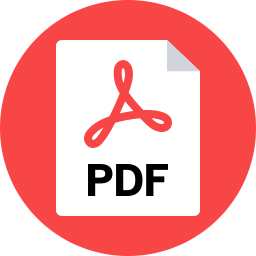 PDF viewed = 31 View
---
Refbacks
There are currently no refbacks.