Analisis Manfaat Penerapan Sistem Informasi Ujian Online: Studi Kasus SMK Pasim Plus
Abstract
Evaluasi dilakukan untuk mengukur proses pembelajaran yang telah dilaksanakan. Pelaksanaan ujian, pemeriksaan hasil ujian, serta pengumuman nilai ujian pada SMK Pasim Plus telah menggunakan sistem informasi ujian online. Penelitian dilakukan kepada 466 populasi siswa dengan pengambilan jumlah sampel berdasarkan rumus Slovin yaitu sebanyak 215 siswa. Model penelitian yang digunakan adalah D&M IS Success Model untuk mengukur kesuksesan sistem informasi, serta model UTAUT (Unified Theory of Acceptance and Use of Technology) untuk mengukur niat dan penggunaan sistem informasi. Teknik pengumpulan data dilakukan menggunakan observasi dan kuesioner tertutup menggunakan skala Likert dimana kuesioner tersebut telah diuji validitas dan realibilitas. Data diolah dengan teknik SEM (Structural Equation Modelling) menggunakan SPSS 22 dan AMOS 22. Variabel yang diolah dalam penelitian ini antara lain Performance Expectancy, Effort Expectancy, Sosial Influence, Facilitating Conditions, Behavioral Intention, User Satisfaction, dan Net Benefits. Pengujian dilakukan menggunakan teknik Kolmogrov-Smirnov Goodness of Fit Test, pengujian normalitas data, pengujian validasi konstruk, hingga pengujian keseluruhan model. Hasil penelitian yang diperoleh diuraikan dan dibahas pada makalah ini.
http://dx.doi.org/10.31544/jtera.v2.i1.2017.47-54
Keywords
UTAUT; D&M; SEM; kesuksesan; penerimaan
Full Text: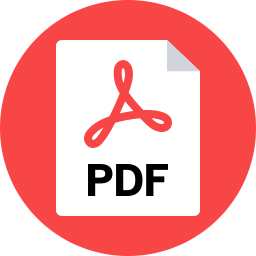 PDF
References
Hartono, Jogiyanto, Sistem Informasi Keperilakuan. Yogyakarta: Andi, 2007
V. Venkatesh, M. G. Morris, G. B. Davis and F. D. Davis, UserAcceptance of Information Technology: Toward A Unified View, MISQuarterly, pp. 425-478, 2003
W. H. DeLone and E. R. McLean, "The DeLone and McLean Model of Information Systems Success: A Ten-Year Update", Journal of Management Information Systems, 2003
Haris Pamugar, Wing Wahyu Winarno, Warsun Najib, "Model Evaluasi Kesuksesan dan Penerimaan Sistem E-Learning pada Lembaga Diklat Pemerintah", Scientific Journal of Informatics, Vol. 1 No. 1 ISSN 2407-7658, 2014
R. Kristoforus Jawa Bendi, Sri Andayani, "Analisis Perilaku Penggunaan Sistem Informasi Menggunakan Model UTAUT", Seminar Nasional Teknologi Informasi dan Komunikasi Terapan, ISBN: 979-26-0266-2, 2013
K. S. Mohamadali & J. M. Garibaldi, "A Novel Evaluation Model of User Acceptance of Software Technology in Healthcare Sector", International Conference on Health Informatics, 2010
I Gusti Nyoman Sedana dan St. Wisnu Wijaya, "Penerapan Model UTAUT untuk Memahami Penerimaan dan Penggunaan Learning Management System Studi Kasus Experantial E-Learning of Sanata Darma University", Journal of Information System, Vol. 5, Issues 2, 2009
AbuShanab, Emad., J. Michael Pearson,. Andrew J. Setterstoem, "Internet Banking and Customers Acceptance in Jordan: The Unified Model's Perspective", Communication of the Association for Information System, Vol. 26 hal 493-524, 2010
Dasgupta, S., Haddad, M., Weiss, P., dan Bermudez, E., "User Acceptance of Case Tools in System Analysis and Design: an Empirical Study", Journal of Informatics Education Research, Vol. 9, No. 1. hal. 51-78, 2007
James Y.L, Thong Viswanath Venkatesh,Xin Xu,Se-Joon Hong, and Kar Yan Tan, "Concumer Acceptance of Personal Information and Communication Technology Services", IEEE Transactions on Engineering Management, Vol. 58, No. 4, 2011
N. A. K. S. Mohamadali. and J. M. Garibaldi, "Understanding and Addressing The 'Fit' Between User, Technology, and Organization in Evaluating User Acceptance of Healthcare Technology", International Conference on Health Informatics, 2012
Erna Yuliasari, "Penggunaan Sistem Aplikasi Pemeriksaan Laporan Keuangan Pemerintah Daerah dan Implikasinya terhadap Kinerja Pemeriksa (Studi pada BPK RI Perwakilan Provinsi JawaBarat)", JNTETI, Vol. 03, No. 2, Mei 2014
DOI:
http://dx.doi.org/10.31544/jtera.v2.i1.2017.47-54
---

Abstract 407 View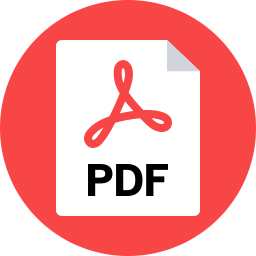 PDF viewed = 251 View
---
Refbacks
There are currently no refbacks.