Analisis Unjuk Kerja Sistem FBMC OQAM Menggunakan K-NN Clustering Sebagai Pengganti Demapper
Abstract
Kanal komunikasi sistem Filter Bank Multicarrier (FBMC) melakukan pengiriman dan penerimaan sebuah sinyal informasi melalui pengelompokan simbol pada bagian penerima (receiver). FBMC merupakan salah satu metode yang lebih baik dibandingkan Ortoghonal Frequency Division Multiplexing (OFDM) dalam proses modulasi karena sifat orthogonalitas yang membagi bandwidth untuk sub-saluran tetangga. Penggunaan modulasi Offset Quadrature Amplitude Modulation (OQAM) yang memiliki kestabilan sistem lebih baik dari QAM biasa dimana OQAM lebih kuat terhadap efek dispersi serta mampu memperbaiki proses decision dan memiliki kecepatan yang tinggi. Algoritma deteksi simbol yang digunakan adalah metode Zero Forcing (ZF). Istilah dari pengelompokan pada sisi penerima ini biasa disebut dengan demapper. Penelitian ini berfokus pada unjuk kerja K-NN (K-Nearest Neighbor) clustering yang menggantikan fungsi demapper FBMC pada biasanya. Demapper K-NN menggunakan metode Euclidean Distance yang mengelompokkan bit-bit dari blok diagram pasca pengolahan OQAM menuju diagram 16 QAM. Parameter unjuk kerja sistem pada penelitian ini yaitu diukur dengan Signal to Noise Ratio (SNR) terhadap Bit Error Rate (BER) dan kapasitas saluran. Hasil penelitian menunujukan FBMC OQAM ZF demapper K-NN memiliki nilai BER lebih baik dibandingkan yang tidak menggunakan ZF. Peningkatan nilai SNR yang digunakan dapat menghasilkan nilai kapasitas kanal yang semakin meningkat.
http://dx.doi.org/10.31544/jtera.v5.i2.2020.175-184
Keywords
FBMC OQAM; ZF; SNR; BER; K-NN Clustering
Full Text: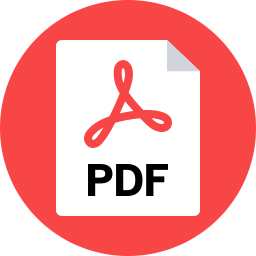 PDF
References
D. Tse and P. Viswanath, Fundamentals of Wireless Communication. Cambridge: Cambridge University Press, 2005.
T. Jiang, OQAM/FBMC for future wireless communications: principles, technologies and applications. London, United Kingdom: Academic Press, is an imprint of Elsevier, 2018.
D. H. Morais, "Novel non-square, Gray coded, 64-QAM constellations," in 2015 IEEE Radio and Wireless Symposium (RWS), San Diego, CA, USA, Jan. 2015, pp. 1-3.
W. D. N. Pacheco and F. R. J. Lopez, "Tomato classification according to organoleptic maturity (coloration) using machine learning algorithms K-NN, MLP, and K-Means Clustering," in 2019 XXII Symposium on Image, Signal Processing and Artificial Vision (STSIVA), Bucaramanga, Colombia, Apr. 2019, pp. 1-5.
J. Huang, Y. Wei, J. Yi, and M. Liu, "An Improved kNN Based on Class Contribution and Feature Weighting," in 2018 10th International Conference on Measuring Technology and Mechatronics Automation (ICMTMA), Changsha, Feb. 2018, pp. 313-316.
M. Manjusha and R. Harikumar, "Performance analysis of KNN classifier and K-means clustering for robust classification of epilepsy from EEG signals," in 2016 International Conference on Wireless Communications, Signal Processing and Networking (WiSPNET), Chennai, Mar. 2016, pp. 2412-2416.
S. Taneja, C. Gupta, S. Aggarwal, and V. Jindal, "MFZ-KNN — A modified fuzzy based K nearest neighbor algorithm," in 2015 International Conference on Cognitive Computing and Information Processing(CCIP), Noida, India, Mar. 2015, pp. 1-5.
A. K. Sarangi and A. Datta, "Capacity Comparison of SISO, SIMO, MISO & MIMO Systems," in 2018 Second International Conference on Computing Methodologies and Communication (ICCMC), Erode, Feb. 2018, pp. 798-801.
A. F. Isnawati, V. O. Citra, and J. Hendry, "Performance Analysis of Audio Data Transmission on FBMC - Offset QAM System," in 2019 IEEE International Conference on Industry 4.0, Artificial Intelligence, and Communications Technology (IAICT), BALI, Indonesia, Jul. 2019, pp. 81-86.
"ETSI TS 138 211 V15.2.0 (2018-07) Physical channels and modulation (3GPP TS 38.211 version 15.2.0 Release 15)." ETSI, Jul. 2018, [Online]. Available: http://www.etsi.org/standards-search.
N. D. Lewis, Machine learning made easy with R: an intuitive step by step blueprint for beginners. Erscheinungsort nicht ermittelbar: AusCov, 2017.
R. Hidayat, A.F Isnawati, and B. Setiyanto, "Channel estimation in MIMO-OFDM spatial multiplexing using Least Square method," in 2011 International Symposium on Intelligent Signal Processing and Communications Systems (ISPACS), Chiang Mai, Thailand, Dec. 2011, pp. 1–5.
DOI:
http://dx.doi.org/10.31544/jtera.v5.i2.2020.175-184
---

Abstract 276 View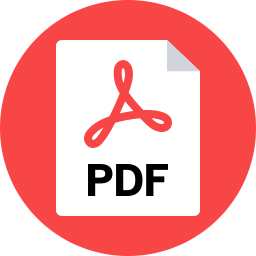 PDF viewed = 186 View
---
Refbacks
There are currently no refbacks.
Copyright (c) 2020 JTERA (Jurnal Teknologi Rekayasa)
This work is licensed under a
Creative Commons Attribution-NonCommercial-ShareAlike 4.0 International License
.
Copyright @2016-2021 JTERA (Jurnal Teknologi Rekayasa) p-ISSN 2548-737X e-ISSN 2548-8678.
This work is licensed under a Creative Commons Attribution-NonCommercial-ShareAlike 4.0 International License.
JTERA Editorial Office:
Politeknik Sukabumi
Jl. Babakan Sirna 25, Sukabumi 43132, West Java, Indonesia
Phone/Fax: +62 266215417
Whatsapp: +62 81809214709
Website: https://jtera.polteksmi.ac.id
E-mail: jtera@polteksmi.ac.id