Desain dan Purwarupa Fuzzy Logic Control untuk Pengendalian Suhu Ruangan
Abstract
Fuzzy Logic Control (FLC) merupakan salah satu metode pengendalian sistem yang saat ini banyak digunakan di beberapa disiplin ilmu, khususnya di bidang sistem kendali. Dalam perancangan FLC tidak diperlukan model matematis dari sistem yang akan dikendalikan. Hal ini menjadi salah satu keunggulan FLC sehingga perancangan pengendali lebih mudah dilakukan dengan hanya mengandalkan aturan logika. Pada makalah ini, akan dirancang FLC untuk sistem pendingin ruangan dan direalisasikan dalam bentuk prototype untuk kesederhanaan perancangan. Sistem ini memiliki masukan suhu ruangan dan banyaknya orang di ruangan, sedangkan keluarannya adalah tingkat pendinginan ruangan  tersebut. Pengujian sistem ini dilakukan dengan membandingkan hasil keluaran pengendali melalui simulasi Fuzzy Logic Toolbox yang tersedia pada MATLAB. Dua unit purwarupa dirancang dengan sensor masukan yang berbeda sebagai perbandingan. Hasilnya menunjukkan bahwa purwarupa sistem pertama dan kedua mampu mengendalikan suhu ruangan dengan rata-rata kesalahan berturut-turut 1,31% dan 4,06% jika dibandingkan dengan simulasi MATLAB.
http://dx.doi.org/10.31544/jtera.v2.i1.2017.1-8
Keywords
fuzzy logic; pengendali; FLC; suhu; MATLAB
Full Text: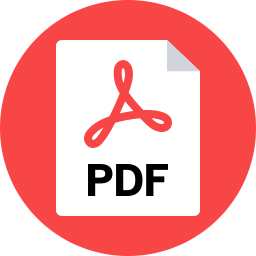 PDF
References
P. Singhala, dkk, "Temperature Control using Fuzzy Logic", International Journal of Instrumentation and Control Systems (IJICS), Vol. 4 No. 1, 2014
Kartina D., Zulfa N., "Penerapan Inferensi Fuzzy untuk Kendali Suhu Ruangan pada Pendingin Ruangan", Seminar Nasional Informatika (SemnasIF), 2010
Er. Rakesh K., et al, "Intelligent Fuzzy Hybrid PID Controller for Temperature Control in Procces Industry", The 5th IEEE International Conference on Advance Computing and Communication Technologies (ICACCT), 2011
Jay Kumar, et al. "Comparative Analysis of Room Temperature Controller using Fuzzy Logic and PID", Advance in Electronic and Electric Engineering, Vol. 3 No. 7, 2013
R.M. Aguilar., et al, "Control Application Using Fuzzy Logic: Design of a Fuzzy Temperature Controller", Fuzzy Inference System – Theory and Applications, Intechopen, 2012
Lizawati, "Automatic Room Temperature Control", Project Report, Universiti Tun Hussein Onn Malaysia, 2013
Eko Joni P., dkk. "Sistem Pengendali Pemanas Pemanggang Kopi Menggunakan Logika Fuzzy", INKOM, Vol. 10 No. 2, November 2016
Agus F. dan Adnan R., "Rancang Bangun Purwarupa Sistem Kendali Suhu Ruangan Menggunakan Logika Fuzzy", Tugas Akhir Diploma Politeknik Sukabumi, 2016
DOI:
http://dx.doi.org/10.31544/jtera.v2.i1.2017.1-8
---

Abstract 429 View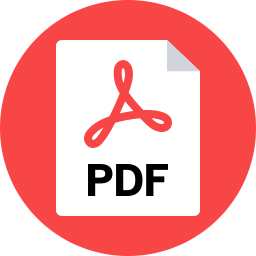 PDF viewed = 316 View
---
Refbacks
There are currently no refbacks.