Optimalisasi Pembangkitan Energi Listrik PLTA Jatiluhur Menggunakan Pemrograman Linier
Abstract
Permintaan energi listrik yang semakin meningkat berakibat pada meningkatknya kebutuhan terhadap pembangkit sebagai penyedia energi listrik. Salah satu sumber potensi energi listrik terbesar yang dimiliki Indonesia adalah energi air. Pemanfaatan air yang tepat sebagai sumber energi listrik pada pembangkit listrik tenaga air (PLTA) merupakan tugas penting terutama pada PLTA yang menggunakan reservoir. Beberapa kendala yang dihadapi PLTA tersebut mengacu pada ketersedian air dan kapasitas pembangkitannya. Dengan demikian optimasi pada PLTA perlu dilakukan untuk menghadapi masalah tersebut. Optimasi yang dilakukan pada penelitian ini menggunakan data debit PLTA Jatiluhur selama bulan Mei 2020. Metode optimasi pemrograman linier digunakan sebagai solusi terhadap permasalahan operasional pembangkitan daya pada penelitian ini. Fungsi objektif dari optimasi ini adalah untuk memaksimalkan pembangkitan energi listrik unit generator. Adapaun fungsi kendalanya yaitu dengan mempertimbangkan ketersediaan air dan kapasitas pembangkitan. Hasil perhitungan dalam periode operasi satu bulan menunjukkan bahwa PLTA berpotensi memproduksi energi listrik lebih besar 11,14% dibandingkan kondisi existing atau dengan selisih 7.938,6 MWh. Selain itu rata-rata efisiensi mengalami kenaikan sebesar 0,7%. Dengan demikian hasil tersebut dapat mengindikasikan bahwa implementasi metode pemrograman linier berjalan baik dan efektif dalam memecahkan masalah operasi pembangkitan daya PLTA.
http://dx.doi.org/10.31544/jtera.v6.i2.2021.313-320
Keywords
optimasi; pemrograman linier; PLTA; pembangkitan energi listrik
Full Text: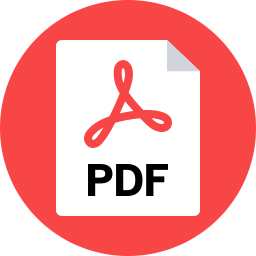 PDF
References
BPPT, Outlook Energi Indonesia 2019 The Impact of Increased Utilization of New and Renewable energy on the National Economy. 2019.
Sekretariat Jenderal Dewan Energi Nasional, "Outlook Energi Indonesia 2019," Outlook Energi Indones., vol. 53, no. 9, pp. 1689–1699, 2019.
A. S. Azad, M. S. A. Rahaman, J. Watada, P. Vasant, and J. A. G. Vintaned, "Optimization of the hydropower energy generation using Meta-Heuristic approaches: A review," Energy Reports, vol. 6, pp. 2230–2248, 2020.
I. Ahmadianfar, A. Kheyrandish, M. Jamei, and B. Gharabaghi, "Optimizing operating rules for multi-reservoir hydropower generation systems: An adaptive hybrid differential evolution algorithm," Renew. Energy, vol. 167, pp. 774–790, Apr. 2021.
A. T. Hammid et al., "A review of optimization algorithms in solving hydro generation scheduling problems," Energies, vol. 13, no. 11, pp. 1–21, 2020.
W. Winasis, H. Prasetijo, G. A. Setia, and W. Ananda, "Optimasi Operasi Pembangkit Listrik Tenaga Air ( PLTA ) Menggunakan Linear Programming Dengan Batasan Ketersediaan Air," Din. Rekayasa, vol. 9, no. 2, pp. 1–6, 2015.
Winasis, H. Prasetijo, and G. A. Setia, "Optimalisasi Jangka Menengah PLTA Memperhatikan Ketersediaan Air Menggunakan Linear Programming," Jnteti, vol. 03, no. 2, pp. 152–156, 2014.
J. P. S. Catalao, S. J. P. S. Mariano, V. M. F. Mendes, and L. A. F. M. Ferreira, "Nonlinear optimization method for short-term hydro scheduling considering head-dependency," Eur. Trans. Electr. POWER, no. November 2008, 2010.
S. Choubey, "Genetic algorithm, particle swam optimization and differential evolution algorithm for optimal hydro generation scheduling," Proc. 2017 Int. Conf. Intell. Comput. Control Syst. ICICCS 2017, vol. 2018-Janua, pp. 486–491, 2017.
T. Hoseinzadeh, M. Shourian, and J. Yazdi, "Optimum design and operation of a hydropower reservoir considering uncertainty of inflow," J. Hydroinformatics, vol. 22, no. 6, pp. 1452–1467, 2020.
DOI:
http://dx.doi.org/10.31544/jtera.v6.i2.2021.313-320
---

Abstract 121 View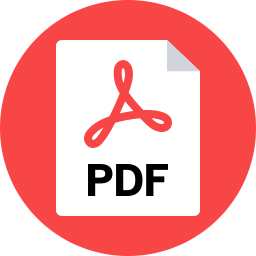 PDF viewed = 36 View
---
Refbacks
There are currently no refbacks.
Copyright (c) 2021 JTERA (Jurnal Teknologi Rekayasa)
This work is licensed under a
Creative Commons Attribution-NonCommercial-ShareAlike 4.0 International License
.
Copyright @2016-2021 JTERA (Jurnal Teknologi Rekayasa) p-ISSN 2548-737X e-ISSN 2548-8678.
This work is licensed under a Creative Commons Attribution-NonCommercial-ShareAlike 4.0 International License.
JTERA Editorial Office:
Politeknik Sukabumi
Jl. Babakan Sirna 25, Sukabumi 43132, West Java, Indonesia
Phone/Fax: +62 266215417
Whatsapp: +62 81809214709
Website: https://jtera.polteksmi.ac.id
E-mail: jtera@polteksmi.ac.id