Penyusunan Rencana Strategis Sistem Informasi STKIP PGRI Banjarmasin Menggunakan Enterprise Architecture Planning
Abstract
Arsitektur data, arsitektur aplikasi, dan arsitektur teknologi akan dibuat dengan metodologi Enterprise Architecture Planning (EAP) dalam framework Zachman. Penelitian ini menggunakan data primer dan skunder. Pengumpulan data yaitu dengan wawancara, dokumentasi, angket, dan melakukan pengamatan langsung terhadap internal dan exsternal organisasi. Alat bantu analisis yang digunakan adalah dengan metode Value Chain dan SWOT. STKIP PGRI Banjarmasin belum memiliki rencana strategis sistem informasi yang akan menjadi acuan atau roadmap dalam implementasi dan pengembangan sistem informasi untuk mendukung bisnis organisasi. Penyusunan rencana strategis sistem informasi pada STKIP PGRI Banjarmasin merupakan suatu langkah menyelaraskan dan mengembangkan sistem dan teknologi informasi sesuai dengan strategi dan proses bisnis STKIP PGRI Banjarmasin. Hasil dari penelitian ini adalah bentuk atau rumusan rencana strategis sistem informasi yang sesuai dengan STKIP PGRI Banjarmasin, yakni dari arsitektur data menghasilkan 46 entitas data dan arsitektur aplikasi menghasilkan 9 kandidat aplikasi. Selain itu, dari arsitektur teknologi akan diterapkan jaringan yang baru untuk mendukung proses bisnis STKIP PGRI Banjarmasin.
http://dx.doi.org/10.31544/jtera.v2.i2.2017.63-72
Keywords
teknologi informasi; sistem informasi; master plan; value chain; Enterprise Architecture Planning; framework Zachman
Full Text: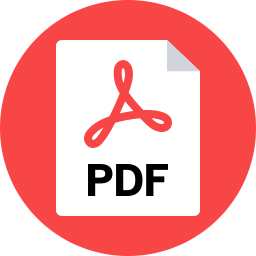 PDF
References
Susanto, "Sistem Informasi Manajemen: Konsep dan Pengembangannya", Bandung: Linga Jaya, 2002.
British Advisory Council for applied Research and Development: Report on Information Technology, H.M. Stationery Office, 1980.
E.W. Martin, et al, "Managing Information Technology: What Managers Need to Know", New York: Prentice Hall, 1994.
Boar, B., "The Art of Strategic Planning for Information Technology, 2nd Ed", John Wiley & Sons, 2001.
Earl, M.J., "Management Strategies for Information Technology, 1st Ed", Prentice Hall, 1996.
Rogerson, Simon dan Christine Fidler, "Strategic Management Support Systems", 1994.
Raynard, Boyce. "TOGAF The Open Group Architecture Framework 100 Success Secrets: 100 Most Asked Questions – The Missing TOGAF Guide on How to Achieve and Sustain Superior Enterprise Architecture Execution", 2007.
Minoli, Daniel. "Enterprise Architecture A to Z: Frameworks, Business Process Modeling, SOA, and Infrastructure Technology, United States of America: Auerbach Publications, Watson, H.J. and Carte, T.A. (2000)", Executive, 2008.
Zachman, J.A. and Sowa J.F. "Extending and formalizing the framework for information systems architecture", Vol. 31 No. 3, IBM System Journal, 1992.
Spewak, Steven, H., "Enterprise Architecture Planning (Developing a Blueprint for Data, Application and Technology)", John Wiley & Sons, Inc. 1992.
Surendro, Kridanto. "Pemanfaatan Enterprise Architecture Planning untuk Perencanaan Strategis Sistem Informasi". Jurnal Informatika Vol. 8 No.1. 2007.
Porter, Michael E. "Competitive Advantage: Creating and Sustaining Superior Performance for Analyzing Industries and Competitor", The Free Press, 1985.
Yunis Roni, dan Theodora. "Penerapan Enterprise Architecture Framework Untuk Pemodelan Sistem Informasi", JSM STMIK Mikroskil Vol. 13, No. 2, 2012
Kuntoro Adi, dkk. "Perencanaan Strategis Sistem Informasi/Teknologi Informasi Menggunakan Zachman Framework (Studi Kasus: Perpustakaan Dan Arsip Daerah Kota Salatiga)". Universitas Kristen Satya Wacana.
Maryani, dan Darudiato Suparto, "Perancangan Rencana Strategis Sistem Informasi Dan Teknologi Informasi (SI/TI): Studi Kasus STMIK XYZ", CommIT Vol. 4 No. 2, 2010
Setiawan Awan dan Ilman Benie, "Perencanaan Strategik Sistem Informasi pada Perusahaan Penerbitan dengan Metode Ward & Peppard: Studi Kasus pada Penerbit Rekayasa Sains Bandung". SBM ITB Journal System, Vol. 11, No. 3, 2012
DOI:
http://dx.doi.org/10.31544/jtera.v2.i2.2017.63-72
---

Abstract 370 View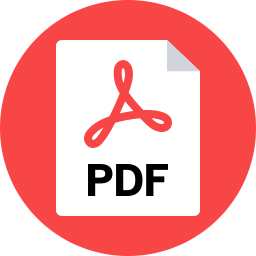 PDF viewed = 228 View
---
Refbacks
There are currently no refbacks.