Pengaruh Level Penetrasi Pembangkit Skala Kecil Tersebar Terhadap Mitigasi Fuse Saluran Udara Tegangan Menengah
Abstract
Fuse dan recloser secara tradisional digunakan untuk mereduksi gangguan pada saluran udara dimana pada feeder utama dipasang recloser dan pada lateral feeder dipasang fuse. Fuse adalah alat proteksi murah dan andal yang akan melebur dalam beberapa siklus akibat suatu arus gangguan yang tinggi. Untuk minimalisasi jumlah fuse yang putus, dilakukan back-up oleh recloser. Pada gangguan temporer, recloser akan mengkliring gangguan yang menjadi prioritas fuse. Skema proteksi ini dikenal sebagai fuse saving operation.  Mekanisme koordinasi proteksi ini akan berubah ketika dilakukan integrasi unit pembangkit ke jaringan. Hal ini terjadi akibat perubahan arus gangguan akibat kontribusi arus gangguan dari generator. Magnitud perubahan signifikan dipengaruhi oleh lokasi dan kapasitas unit pembangkit. Tujuan penelitian adalah mengembangkan perangkat evaluasi untuk proses mitigasi fuse yang terdampak malkoordinasi akibat penempatan lokasi pembangkit dan level penetrasi pembangkit. Metodologi penelitian dilakukan dengan mengembangkan software menggunakan MATLAB dengan subjek kajian jaringan IEEE Test 34 node. Hasil penelitian menunjukkan bahwa level penetrasi rendah 20% hanya berdampak kecil terhadap koordinasi proteksi dan level penetrasi tinggi  hanya mempertahankan  tidak terjadi gagal koordinasi pada pemasangan dekat gardu induk.
http://dx.doi.org/10.31544/jtera.v7.i1.2022.1-10
Keywords
recloser; fuse; pembangkit tersebar
Full Text: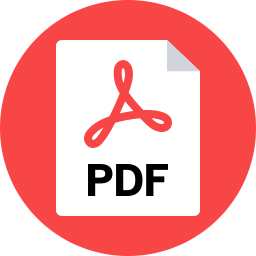 PDF
References
A. Arafa, M. M. Aly and S. Kamel, "Impact of Distributed Generation on Recloser-Fuse Coordination of Radial Distribution Networks," 2019 International Conference on Innovative Trends in Computer Engineering (ITCE), 2019, pp. 505-509.
A. Elmitwally, E. Gouda, and S. Eladawy, "Restoring recloser-fuse coordination by optimal fault current limiters planning in DG integrated distribution systems," International Journal Electric Power, vol. 77, pp. 9–18, 2016.
A. F. Naiem, A. Y. Abdelaziz, M. Elsharkawy, and Y. Hegazy, "A classification technique for recloser-fuse coordination in distribution systems with distributed generation," IEEE Trans Power Delivery, vol. 27, pp. 176-185, 2012.
S. Jamali and H. Borhani, "Recloser time–current–voltage characteristic for fuse saving in distribution networks with DG," Journals IET Generation, Transmission & Distribution, vol. 11, no. 1, pp. 272–279, 2017.
P. H. Shah and B. R. Bhalja, "New adaptive digital relaying scheme to tackle recloser–fuse miscoordination during distributed generation interconnections," IET Gener. Transm. Distrib., vol. 8, no. 4, pp. 682–688, 2014.
B. Hussain, S. M. Sharkh, and S. Hussain, "An adaptive relaying scheme for fuse saving in distribution networks with distributed generation," IEEE Trans. Power Deliv., vol. 28, no. 2, pp. 669–677, 2018.
M. N. Alam, "Overcurrent protection of AC microgrids using mixed characteristic curves of relays," Computers and Electrical Engineering, Elsevier, vol. 74, pp. 74–88, 2019.
H. H. Zeineldin, H. M. Sharaf, D. K. Ibrahim, and E. E. El-Zahab, "Optimal protection coordination for meshed distribution sys-tems with DG using dual setting directional over-current relays," IEEE Trans Smart Grid, vol. 6, no. 1, pp.115–123, 2015.
J. A. Sa'ed, S. Favuzza, M. G. Ippolito, and F. Massaro, "An investigation of protection devices coordination effects on distributed generators capacity in radial distribution systems," International Conference on Clean Electrical, 2013, pp. 686-692.
H. A. Abdel-Ghany, A. M. Azmy, N. I. Elkalashy, and E. M. Rashad, "Optimizing DG penetration in distribution networks concerning protection schemes and technical impact," EPSR Electric Power Systems Research, vol. 128, pp. 113-122, 2015.
A. M. Norshahrani, H. Mokhlis, and Sukumar, "Progress on Protection Strategies to Mitigate the Impact of Renewable Distributed Generation on Distribution Systems," Journal Energies, vol. 10, no. 11, 2017.
S. Pazzini, E. L. Frizera, and C. B. Donadel, "Technical review of protection settings considering the influence of distributed generation," 2017 IEEE Power & Energy Society Innovative Smart Grid Technologies Conference (ISGT), 2017.
N. Norshahrani, M. Mokhlis, H. Bakar, A. Rahman, M. Badran, O. Mansor, and Nurulafiqah, "Protection Coordination Toward Optimal Network Reconfiguration and DG Sizing," IEEE Access, vol. 7, 2019.
DOI:
http://dx.doi.org/10.31544/jtera.v7.i1.2022.1-10
---

Abstract 207 View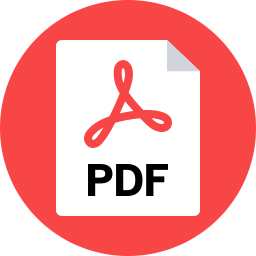 PDF viewed = 114 View
---
Refbacks
There are currently no refbacks.
Copyright (c) 2022 JTERA (Jurnal Teknologi Rekayasa)
This work is licensed under a
Creative Commons Attribution-NonCommercial-ShareAlike 4.0 International License
.
Copyright @2016-2021 JTERA (Jurnal Teknologi Rekayasa) p-ISSN 2548-737X e-ISSN 2548-8678.
This work is licensed under a Creative Commons Attribution-NonCommercial-ShareAlike 4.0 International License.
JTERA Editorial Office:
Politeknik Sukabumi
Jl. Babakan Sirna 25, Sukabumi 43132, West Java, Indonesia
Phone/Fax: +62 266215417
Whatsapp: +62 81809214709
Website: https://jtera.polteksmi.ac.id
E-mail: jtera@polteksmi.ac.id