Perancangan Antena Mikrostrip Array MIMO 2x2 dengan Metode Slit Pada Frekuensi Kerja 3,5 GHz untuk Sistem Komunikasi 5G
Abstract
Penelitian ini mengusulkan desain antena mikrostrip array multiple input multiple output (MIMO) 2x2 dengan metode slit untuk sistem komunikasi 5G yang mampu bekerja pada frekuensi 3,5 GHz. Antena dirancang dengan menggunakan jenis substrat Duroid RO5880 dengan nilai konstanta dielektrik 2,2, rugi-rugi dielektrik 0,0009, dan ketebalan 1,57 mm. Teknik array dan MIMO digunakan untuk meningkatkan gain serta keterarahan dari antena yang diusulkan. Selain itu, MIMO juga berfungsi untuk meningkatkan level penerimaan pada aplikasi multi user. Penambahan metode slit bertujuan untuk mereduksi dimensi serta meningkatkan bandwidth antena. Dari hasil simulasi didapatkan nilai return loss sebesar -38,89 dB pada frekuensi 3,5 GHz dengan bandwidth 241 MHz. Gain yang didapatkan dari hasil simulasi adalah 11,13 dB pada frekuensi 3,5 GHz. Nilai isolation loss yang didapatkan -74,34 dB dengan jarak antar elemen MIMO 40 mm. Penerapan metode slit, array dan MIMO yang diusulkan pada penelitian ini mampu meningkatkan gain sebesar 42,13% daripada single elemen. Selain itu, penelitian yang diusulkan telah berhasil mereduksi dimensi patch sebesar 7,44% dan enclosure 28,99% dibandingkan antena array MIMO 2x2 tanpa slit. Antena MIMO yang diusulkan juga memiliki nilai Envelope Correlation Cofficient (ECC) dan Diversity Gain (DG) yang telah memenuhi ambang batas yang dipersyaratkan untuk antena MIMO.
http://dx.doi.org/10.31544/jtera.v6.i2.2021.253-262
Keywords
antena mikrostrip; MIMO; metode slit; metode array; 5G
Full Text: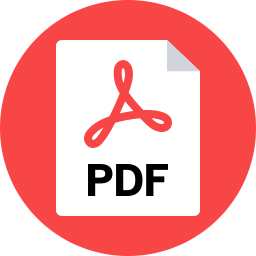 PDF
References
A. F. S. Admaja, "Pemetaan Riset Teknologi 5G [5G Technology Research Mapping]," Bul. Pos dan Telekomun., vol. 16, no. 1, p. 27, 2018.
R. Garg, P. Bhartia, I. J. Bahl, and A. Ittipiboon, Microstrip antenna design handbook. Artech house, 2001.
M. A. Soliman, T. E. Taha, W. Swelam, and A. Gomaa, "3.5/5 GHz dual-band 8 × 8 adaptive array antenna," Prog. Electromagn. Res. C, vol. 34, no. August 2012, pp. 85–98, 2012.
S. Kundu, "High gain compact ultra-wideband 'antenna-frequency selective surface' and its performance evaluation in proximity of soil surface," Microw. Opt. Technol. Lett., vol. 63, no. 3, pp. 869–875, 2021.
D. Mitra, B. Ghosh, A. Sarkhel, and S. R. B. Chaudhuri, "A miniaturized ring slot antenna design with enhanced radiation characteristics," IEEE Trans. Antennas Propag., vol. 64, no. 1, pp. 300–305, 2016.
T. K. Putri and S. Alam, "Miniaturisasi antena mikrostrip array 4× 1 elemen menggunakan teknik peripheral slits," JITEL (Jurnal Ilmiah Telekomunikasi, Elektronika, dan Listrik Tenaga) vol. 1, no. 2, pp. 115-122, 2021.
P. S. Naik and H. G. Virani, "1× 4 Microstrip Patch Slotted Array Antenna for 5G C-Band Access Point Application," 2020 Int. Conf. Electron. Sustain. Commun. Syst., pp. 641–644, 2020.
S. Gundala, V. SrinivasaBaba, A. Vijaya, and S. Machanna, "Compact High Gain Hexagonal Fractal Antenna for 5G applications," in 2019 IEEE International Conference on Advanced Networks and Telecommunications Systems (ANTS), 2019, pp. 1–7.
K. Da Xu, J. Zhu, S. Liao, and Q. Xue, "Wideband Patch Antenna Using Multiple Parasitic Patches and Its Array Application With Mutual Coupling Reduction," IEEE Access, vol. 6, pp. 42497–42506, 2018.
Y. I. Abdulkarim et al., "Design of a broadband coplanar waveguide-fed antenna incorporating organic solar cells with 100% insolation for ku band satellite communication," Materials (Basel)., vol. 13, no. 1, 2020.
S. Alam, L. Sari, I. Surjati, and N. Onasie, "Miniaturisasi Antena Mikrostrip Pencatu Ganda Menggunakan Metode Peripheral Slit," J. Rekayasa Elektr., vol. 17, no. 1, pp. 15–19, 2021.
A. Nabilah, H. Ludiyati, D. Saefudin, J. T. Elektro, P. N. Bandung, and K. Kunci, "Peningkatan Kinerja Gain Antena Mikrostrip 4x4 MIMO Menggunakan Dielektrik Termodifikasi pada Frekuensi 1800 MHz," Prosiding Industrial Research Workshop and National Seminar, pp. 26–27, 2020.
E. SANDI, W. DJATMIKO, and R. K. PUTRI, "Desain U-slot Ganda untuk Meningkatkan Bandwidth Antena MIMO 5G Millimeter-wave," ELKOMIKA J. Tek. Energi Elektr. Tek. Telekomun. Tek. Elektron., vol. 8, no. 1, p. 150, 2020.
L. M. Ramadhan, R. P. Astuti, and B. S. Nugroho, "Simulation of Design and Analysis Massive MIMO Array Microstrip Rectangular Patch Dualband 3.5 GHz and 26 GHz for 5G Communications," in 2019 IEEE Asia Pacific Conference on Wireless and Mobile (APWiMob), 2019, pp. 28–32.
F. Solehudin, Z. Aulia, S. Alam, L. Sari, and I. Surjati, "Design of 2x1 MIMO Microstrip Antenna Using Slit and Inset Technique For 5G Communication," JITE (Journal of Informatics and Telecommunication Engineering), vol. 5, no. July, 2021.
M. Alaydrus, "Riset Antena – State of the Art," J. Telekomun. dan Komput., vol. 6, no. 1, p. 1, 2017.
I. Surjati, Antena Mikrostrip: Konsep dan Aplikasinya. DKI Jakarta: Universitas Trisakti, 2010.
D.-G. Fang, Antenna theory and microstrip antennas. CRC Press, 2017.
DOI:
http://dx.doi.org/10.31544/jtera.v6.i2.2021.253-262
---

Abstract 110 View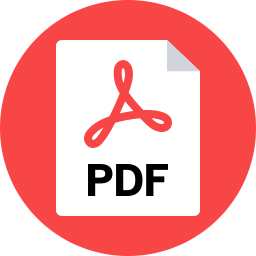 PDF viewed = 48 View
---
Refbacks
There are currently no refbacks.
Copyright (c) 2021 JTERA (Jurnal Teknologi Rekayasa)
This work is licensed under a
Creative Commons Attribution-NonCommercial-ShareAlike 4.0 International License
.
Copyright @2016-2021 JTERA (Jurnal Teknologi Rekayasa) p-ISSN 2548-737X e-ISSN 2548-8678.
This work is licensed under a Creative Commons Attribution-NonCommercial-ShareAlike 4.0 International License.
JTERA Editorial Office:
Politeknik Sukabumi
Jl. Babakan Sirna 25, Sukabumi 43132, West Java, Indonesia
Phone/Fax: +62 266215417
Whatsapp: +62 81809214709
Website: https://jtera.polteksmi.ac.id
E-mail: jtera@polteksmi.ac.id