Auto Adjustment Pengukuran Temperatur Tubuh Tanpa Sentuh Berbasis Sensor Deret Thermopile Infrared
Abstract
Pengukuran temperatur tubuh saat akan memasuki ruangan atau pada tempat publik pada saat pandemi ini sangat diperlukan. Pengukuran temparatur tubuh pada tempat-tempat publik yang cukup sibuk tentu saja membutuhkan kecepatan dan ketepatan, sehingga pengukuran temperatur tanpa sentuh menjadi pilihan utama. Selain itu data temperatur yang diperoleh dapat langsung diolah sehingga dapat untuk mendeteksi dini jika didapatkan temperatur di atas suhu normal. Namun, kamera infra merah yang digunakan untuk mengambil citra manusia berdasarkan temperatur yang banyak beredar di pasaran memiliki harga yang masih tinggi. Oleh karena itu, dalam penelitian ini dikembangkan sistem pengukuran temperatur tanpa sentuh dengan menggunakan rangkain sensor thermopile yang harganya lebih ekonomis. Sistem ini bekerja dengan mentransformasikan temperatur yang berupa data tegangan ke dalam citra topografi temperatur 8x8 pixel dan sebuah motor stepper yang dapat mengarahkan sensor ke objek manusia. Penelitian ini menggunakan metode auto adjustment dimana didasarkan pada kalibrasi dengan alat ukur dengan akurasi lebih baik kemudian dicari faktor koreksi pada setiap jangkauan jarak tertentu. Dengan membuat program pada Arduino berdasarkan faktor koreksi, maka diperoleh akurasi untuk jarak terdekat yaitu 50 cm sebesar 99,19% dengan bias -0,99°C, sedangkan pada jarak 150 cm diperoleh akurasi sebesar 95,52% dengan bias sebesar 0,98°C atau diperoleh rata-rata presisi sebesar 98,62%.
http://dx.doi.org/10.31544/jtera.v6.i2.2021.263-272
Keywords
thermopile infrared array sensor; citra topografi temperatur; auto adjustment; persamaan faKtor koreksi
Full Text: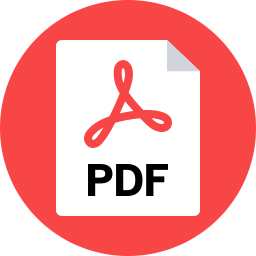 PDF
References
M. Sund-Levander and E. Grodzinsky, "Accuracy when assessing and evaluating body temperature in clinical practice: Time for a change?," Thermol. Int., vol. 22, no. 3, pp. 25–32, 2012.
W. J. Wiersinga, A. Rhodes, A. C. Cheng, S. J. Peacock, and H. C. Prescott, "Pathophysiology, Transmission, Diagnosis, and Treatment of Coronavirus Disease 2019 (COVID-19) A Review," vol. 2019, pp. 1–13, 2020.
H. Chen, A. Chen, and C. Chen, "Investigation of the Impact of Infrared Sensors on Core Body Temperature Monitoring by Comparing Measurement Sites," pp. 1–16, 2020.
A. V. Nguyen et al., "Comparison of 3 infrared thermal detection systems and self-report for mass fever screening," Emerg. Infect. Dis., vol. 16, no. 11, pp. 1710–1717, 2010.
J. S. E. Chaglla, N. Celik, and W. Balachandran, "Measurement of core body temperature using graphene-inked infrared thermopile sensor," Sensors (Switzerland), vol. 18, no. 10, pp. 1–8, 2018.
M. Hisaka, "Noncontact localized internal infrared radiation measurement using an infrared point detector," Opt. Rev., vol. 25, no. 3, pp. 397–402, 2018.
A. Buoite Stella, P. Manganotti, G. Furlanis, A. Accardo, and M. Ajčević, "Return to school in the COVID-19 era: considerations for temperature measurement," J. Med. Eng. Technol., vol. 44, no. 8, pp. 468–471, 2020.
Y. H. Tan, C. W. Teo, E. Ong, L. B. Tan, and M. J. Soo, "Development and deployment of infrared fever screening systems," Thermosense XXVI, vol. 5405, p. 68, 2004.
G. Sun, T. Saga, T. Shimizu, Y. Hakozaki, and T. Matsui, "Fever screening of seasonal influenza patients using a cost-effective thermopile array with small pixels for close-range thermometry," Int. J. Infect. Dis., vol. 25, pp. 56–58, 2014.
Q. Huy, T. Id, D. Han, C. Kang, and A. Haldar, "Effects of Ambient Temperature and Relative Humidity on Subsurface Defect Detection in Concrete," pp. 1–18, 2017.
E. Cosentini, L. Canale, and G. Ficco, "Noncontact Body Temperature Measurement : Uncertainty Evaluation and Screening Decision Rule to Prevent the Spread of COVID-19," 2021.
Panasonic, "Infrared Array Sensor Grid-EYE (AMG88)," 2016, [Online]. Available: https://industrial.panasonic.com/cdbs/www-data/pdf/ADI8000/ADI8000C33.pdf.
M. NADI, C. MARGO, M. KOUIDER, J. PRADO, and D. KOURTICHE, "Embedded system design and implementation of standard auto-calibrated measurement chain," Int. J. Smart Sens. Intell. Syst., vol. 1, no. 1, pp. 21–33, 2008.
J. W. Lin, M. H. Lu, and Y. H. Lin, "A thermal camera based continuous body temperature measurement system," Proc. - 2019 Int. Conf. Comput. Vis. Work. ICCVW 2019, pp. 1681–1687, 2019.
M. Kopaczka, J. Schock, J. Nestler, K. Kielholz, and D. Merhof, "A combined modular system for face detection , head pose estimation , face tracking and emotion recognition in thermal infrared images," 2018 IEEE Int. Conf. Imaging Syst. Tech., pp. 1–6, 2018.
R. Kolk, "A Fully Annotated Thermal Face Database and its Application for Thermal Facial Expression Recognition," 2018 IEEE Int. Instrum. Meas. Technol. Conf., pp. 1–6, 2018.
S. Abidin, "Deteksi Wajah Menggunakan Metode Haar Cascade Classifier Berbasis Webcam Pada Matlab," J. Teknol. Elekterika, vol. 15, no. 1, p. 21, 2018.
DOI:
http://dx.doi.org/10.31544/jtera.v6.i2.2021.263-272
---

Abstract 92 View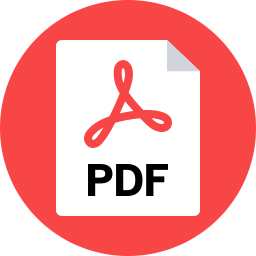 PDF viewed = 28 View
---
Refbacks
There are currently no refbacks.
Copyright (c) 2021 JTERA (Jurnal Teknologi Rekayasa)
This work is licensed under a
Creative Commons Attribution-NonCommercial-ShareAlike 4.0 International License
.
Copyright @2016-2021 JTERA (Jurnal Teknologi Rekayasa) p-ISSN 2548-737X e-ISSN 2548-8678.
This work is licensed under a Creative Commons Attribution-NonCommercial-ShareAlike 4.0 International License.
JTERA Editorial Office:
Politeknik Sukabumi
Jl. Babakan Sirna 25, Sukabumi 43132, West Java, Indonesia
Phone/Fax: +62 266215417
Whatsapp: +62 81809214709
Website: https://jtera.polteksmi.ac.id
E-mail: jtera@polteksmi.ac.id