Quameaty: Aplikasi Pendeteksi Kualitas Daging Ayam Mentah Berbasis Pengolahan Citra Menggunakan Model InceptionV3
Abstract
Dewasa ini, daging ayam telah menjadi sumber protein hewani yang baik untuk dikonsumsi dan mudah untuk didapatkan. Akan tetapi, dalam proses mendapatkannya seringkali ditemukan praktik curang, seperti daging ayam tiren yang tetap dijual, ataupun daging ayam yang telah dicampur dengan daging yang tidak layak jual. Maka dari itu, diperlukan sebuah alat atau aplikasi yang mampu mendeteksi kualitas daging ayam mentah. Tujuan penelitian ini untuk membuat alat yang berguna dalam mendeteksi kualitas daging ayam mentah dengan memanfaatkan pengolahan citra menggunakan model InceptionV3 dan diberi nama Quameaty. Alat ini dikembangkan menggunakan bahasa pemrograman Python. Model InceptionV3 merupakan model pelatihan jaringan saraf konvolusional yang sangat baik dan telah dilatih sebelumnya pada dataset Common Objects in Context (COCO) yang berjumlah 328 ribu gambar dengan 81 kelas yang berbeda. Model ini memiliki tingkat akurasi yang sangat tinggi sebagai pre-trained model dengan nilai top 5 accuracy sebesar 93,3% dan waktu komputasi yang relatif cepat apabila dibandingkan dengan model pendahulunya. Model pelatihan yang dihasilkan ditanam pada aplikasi Android yang mana dapat dengan mudah dan cenderung fleksibel untuk digunakan dalam mendeteksi kualitas daging ayam mentah. Hasil penelitian dibagi menjadi dua kelas yaitu segar dan busuk, serta menunjukkan bahwa prediksi kualitas daging ayam mentah berjalan dengan baik dengan nilai metrik pengujian yang telah mencapai lebih dari 90% pada dua nilai threshold, yaitu 50% dan 75%.
http://dx.doi.org/10.31544/jtera.v7.i1.2022.107-114
Keywords
daging; pengolahan citra; jaringan saraf konvolusional; InceptionV3; Android
Full Text: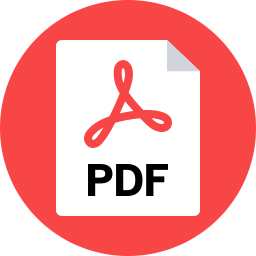 PDF
References
J. de Macedo neto, J. dos Santos, and W. R. Schwartz, "Meat adulteration detection through digital image analysis of histological cuts using LBP," Federal University of Minas Grais, Belo Horizonte, 2016.
A. Ropodi, F. Mohareb, E. Panagou, and Pavlidis, "Multispectral image analysis approach to detect adulteration of beef and pork in raw meats," Food Research International, vol. 67, no. 1, pp. 12-18, 2015.
M. Al-Sarayreh, M. Reis, and W. Qi Yan, "Detection of Red-Meat Adulteration by Deep Spectral–Spatial Features in Hyperspectral Images," Journal of Imaging, vol. 4, no. 5, 2018.
H. Ayaz, A. Sohaib, M. Mazzara, and M. Ahmad, "Hyperspectral Imaging for Minced Meat Classification Using Nonlinear Deep Features," Applied Sciences Journal, vol. 10, no. 1, pp. 1-13, 2020.
S. Agustin and R. Dijaya, "Beef Image Classification using K-Nearest Neighbor Algorithm for Identification Quality and Freshness," in Journal of Physics Conference Series, Tasikmalaya, 2018.
R. Jorfi, S. Mustafa, Y. Che Man, and D. Mat Hashim, "Differentiation of pork from beef, chicken, mutton and chevon according to their primary amino acids content for halal authentication," African Journal of Biotechnology, vol. 11, no. 32, pp. 8160-8166.
A. Wilson and Viancy, "Meat Monitoring System Using Machine Learning, Internet of Things," International Journal of Applied Engineering Research, vol. 14, no. 5, pp. 66-70, 2019.
E. F. Anggara, T. W. Widodo, and D. Lelono, "Deteksi Daging Sapi Menggunakan Electronic Nose Berbasis Bidirectional Associative Memory," IJEIS, vol. 7, no. 2, pp. 209-218, 2017.
Salsabila, A. Fitrianto, and B. Sartono, "Image Classification Modelling of Beef and Pork Using Convolutional Neural Network," International Journal of Sciences: basic and Applied research (IJSBAR), vol. 57, no. 2, pp. 26-38, 2021.
C. Szegedy, V. Vanhoucke, and S. Ioffe, "Rethinking the Inception Architecture for Computer Vision," in IEEE Conference on Computer Vision and Pattern Recognition (CVPR), Las Vegas, 2016.
DOI:
http://dx.doi.org/10.31544/jtera.v7.i1.2022.107-114
---

Abstract 66 View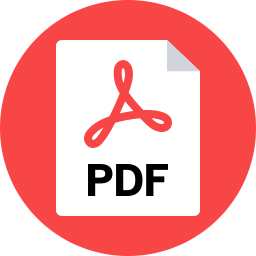 PDF viewed = 66 View
---
Refbacks
There are currently no refbacks.
Copyright (c) 2022 JTERA (Jurnal Teknologi Rekayasa)
This work is licensed under a
Creative Commons Attribution-NonCommercial-ShareAlike 4.0 International License
.
Copyright @2016-2021 JTERA (Jurnal Teknologi Rekayasa) p-ISSN 2548-737X e-ISSN 2548-8678.
This work is licensed under a Creative Commons Attribution-NonCommercial-ShareAlike 4.0 International License.
JTERA Editorial Office:
Politeknik Sukabumi
Jl. Babakan Sirna 25, Sukabumi 43132, West Java, Indonesia
Phone/Fax: +62 266215417
Whatsapp: +62 81809214709
Website: https://jtera.polteksmi.ac.id
E-mail: jtera@polteksmi.ac.id