Sistem Monitoring Konsumsi Daya Listrik Jarak Jauh Berbasis Internet of Things
Abstract
Teknologi Internet of Things (IoT) dapat mempermudah aktifitas manusia dalam melakukan proses pengendalian dan pemantauan suatu perangkat. Seperti pada proses pemantauan konsumsi daya listrik pada sebuah gedung. Penelitian ini bertujuan untuk merancang dan menerapkan teknologi IoT pada sistem monitoring konsumsi daya listrik. Sistem ini dilengkapi dengan sensor ZMPT101B, SCT 013-000, dan Ethernet Shield. Sensor ZMPT101B digunakan untuk mengukur  amplitudo tegangan AC, sedangkan sensor SCT 013-000 merupakan sensor yang digunakan untuk mengukur arus AC. Ethernet Shield  digunakan untuk mengirim data dari mikrokontroler Arduino Uno R3 ke internet. Sistem monitoring ini kemudian dapat diakses menggunakan antarmuka Ubidots. Hasil pengujian sensor tegangan menunjukan tingkat akurasi sebesar 98,93%, pengujian sensor arus memiliki tingkat akurasi sebesar 95,66%, dan pengujian konsumsi daya listrik memperlihatkan tingkat akurasi sebesar 97,56%. Parameter daya listrik ini juga dapat dipantau melalui perangkat antarmuka Ubidiots dengan menggunakan akses internet.
http://dx.doi.org/10.31544/jtera.v4.i1.2019.79-84
Keywords
IoT, monitoring, ZMPT1001B, Ubidots
Full Text: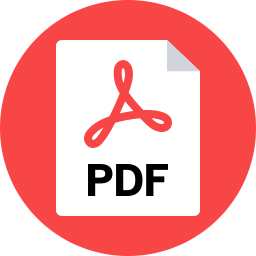 PDF
References
T. D. Hendrawati, Y. D. Wicaksono, and E. Andika, "Internet of Thingns: Sistem Kontrol-Monitoring Daya Perangkat Elektronika," JTERA (Jurnal Teknologi Rekayasa) , vol. 3 no. 2, 2018.
I. S. Hudan and T. Rijanto, "Rancang Bangun Sistem Monitoring Daya Listrik Pada Kamar Kos Berbasis Internet of Things (IoT)," Jurnal Teknik Elektro, vol. 8 no. 1, 2019.
D. Handarly and J. Lianda, "Sistem Monitoring Daya Listrik Berbasis IoT (Internet of Things)," JEECAE (Journal of Electronic Control and Automatic Engineering), vol. 3 no. 2, 2018.
I. G. P. M. E. Putra, I. A. D. Giriantari, and L. Jasa, "Monitoring Menggunakan Daya Listrik Sebagai Implementasi Internet of Thing Berbasis Wireless Sensor Network", Teknologi Elektro, vol. 16 no. 3, 2017.
R. Bharathi, M. E. Madhushee, and P. Kumari, "Power Comsumption Monitoring System Using IoT," International Journal of Computer Application, vol. 173 no. 5, 2017.
D. Mocrii, Y. Chen, and P. Musilek, "Iot-Based Smart Homes: A Rivew of System Architecture, Sofware, Commication, Privacy and Security," Internet of Things, vol. 1 no. 2, 2018.
F. Alfaris, A. Juaidi, and F. Manzano, "Intelligent Homes' Technologies to Optimeze the Energy Performance for The Net Zero Energy Home," Energy and Buildings, vol. 153, 2017.
R. Fernando, I. G. P. D. Wibawa, and C. Ekaputri, "Sistem Kendali dan Monitoring Penggunaan Daya Listrik Pada Perangkat Listrik Rumah Berbasis IoT," E-Proceeding of Engineering, vol. 5 no. 3, 2018.
D. Despa, M. Meizano, and A. Surinanto, "Monitoring dan Manajemen Energi Listrik Gedung Laboratorium Berbasis Internet of Things (IoT)," Seminar Nasional Teknik Elektro, 2018.
G. Bedi, G. K. Venayagamoorthy, R. Singh, R. R. Brooks, and K. C. Wang, "Review of Internet of Things (IoT) in Electric Power and Energy Systems," Internet of Things Journal, vol. 5 no. 2, 2018.
S. Sigit and F. Setiawan, "Alat Monitoring Tranformator Menggunakan Metode Tracking Berbasis Arduino Pata PT. PLN," Jurnal CERITA, vol. 4 no. 2, 2018.
DOI:
http://dx.doi.org/10.31544/jtera.v4.i1.2019.79-84
---

Abstract 331 View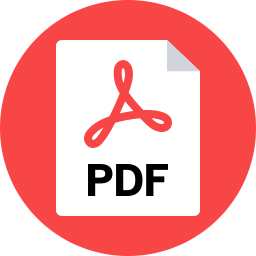 PDF viewed = 74 View
---
Refbacks