Desain Pemanfaatan RFID dan SMS Gateway untuk Monitoring Sistem Keamanan Lingkungan Desa
Abstract
Siskamling (Sistem Keamanan Lingkungan) adalah salah satu upaya pencegahan terhadap ancaman, gangguan keamanan, serta ketertiban guna memberikan rasa aman dan nyaman kepada masyarakat. Untuk menunjang agar kegiatan Siskamling yang sudah dijadwalkan dapat terlaksana dengan baik diperlukan adanya sistem monitoring pelaksanaan kegiatan. Penelitian ini bertujuan untuk membangun sebuah sistem yang dapat menunjang kegiatan Siskamling di lingkungan desa. Sistem ini dibangun dengan memanfaatkan kartu RFID (Radio Frequency Identification), Arduino, dan SMS Gateway yang mampu menerima, mengirimkan, dan mengolah data kegiatan sehingga menghasilkan data dalam bentuk daftar dan grafik. Penelitian ini dilakukan melalui empat tahap utama, yaitu perancangan perangkat keras, perancangan perangkat lunak, pengujian, dan implementasi. Hasil pengujian menunjukan bahwa tag RFID dapat terbaca reader RFID dengan jarak maksimal 5 cm. Modul GSM SIM800L V2 dapat mengirimkan data dalam waktu 4-6 detik untuk bisa diterima di SMS gateway. Pengujian kualitas sinyal lebih dari -100 dBm sesuai dengan kondisi optimal dalam mengirim SMS. Hasil pengujian output hardware sudah sesuai dengan skenario dimana buzzer dan LED hijau akan menyala jika proses tap berhasil. Selain itu, sistem telah dapat menunjukan tingkat keaktifan kegiatan dalam media website.
http://dx.doi.org/10.31544/jtera.v4.i2.2019.293-302
Keywords
Siskamling; Arduino; RFID; modul GSM; SMS gateway
Full Text: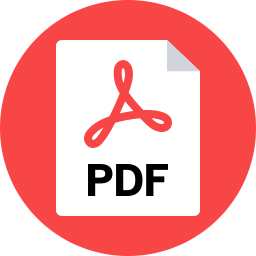 PDF
References
(2017) Data statistik kriminal 2017 Badan Pusat Statistik. [Online]. Available: https://www.bps.go.id/publication/2017/12/22/197562b7ad0ced87c08fada5/statistik-kriminal-2017.html.
O' Block, Security and Crime Prevention, US of America: CV. Mosby Company, 1981.
(2018) Undang-undang tentang desa. [Online]. Available: http://www.dpr.go.id/dokjdih/document/uu/UU_2014_6.pdf.
E. Erwin, "Radio Frequency Identification. Bandung," Paper Mata Kuliah Keamanan Sistem Informasi Departemen Teknik Elektro ITB, 2004.
S. Nainan, R. Parekh, and T. Shah, "RFID Technology Based Attendace Management," International Journal of Computer Science Issues, vol. 10, no. 3, 2013.
J. Rurungan, D. W. Nugraha, and Y. Anshori, "Sistem Pengaman Pintu Otomatis Menggunakan Radio Frequency Identification (RFID) Tag Card dan Personal Identification Number (Pin) Berbasis Mikrokontroler AVR ATMEGA 128," Jurnal MEKTRIK, vol. 1 no. 1, 2014.
D. Anjarrahman, A. N. Jati, and A. B. Osmond, "Perfomance Analysis of MFRC522 RFID Reader on Table Location Information System in Food Court," e-Proceeding of Engineering, vol. 2, no. 1, 2015.
H. K. Safitri, "Rancang Bangun Sistem Absensi Mahasiswa Menggunakan RFID Card dengan Akses Data Melalui Wifi", Tugas Akhir Politeknik Negeri Malang, 2016.
DOI:
http://dx.doi.org/10.31544/jtera.v4.i2.2019.293-302
---

Abstract 84 View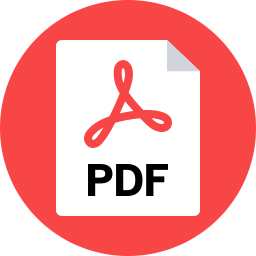 PDF viewed = 30 View
---
Refbacks
There are currently no refbacks.