Studi Eksperimental Efisiensi Peleburan Aluminium pada Tungku Crucible Furnaces
Abstract
Letak dan jenis burner yang tepat dapat meningkatkan efisiensi peleburan. Penelitian ini dilakukan untuk menganalisis pengaruh letak dan jenis burner yang digunakan dalam proses peleburan aluminium pada tungku crucible. Dua posisi (di atas dan di samping) dan dua tipe burner (burner jenis 1 dan burner jenis 2) digunakan pada pengujian eksperimental. Langkah proses eksperimen meliputi pengujian peleburan aluminium dengan memvariasikan letak dan jenis burner yang digunakan, dilanjutkan penuangan logam cairan ke dalam cetakan, dan diteruskan pengujian kualitas produk. Hasil eksperimen menunjukkan bahwa letak burner di samping dan burner jenis 1 paling optimal dapat meleburkan aluminium dalam waktu 1,4 jam dimana aluminium mencair secara sempurna. Letak burner di atas dan burner jenis 2 alumnium tidak mencair sempurna sehingga tidak dapat dilakukan penuangan ke dalam cetakan. Kebutuhan energi peleburan aluminium yaitu sebesar 551,25 kJ dengan efisiensi tungku 39,4%. Hasil uji kualitas produk menunjukkan komposisi kimia 98,2 % unsur aluminium dan 0,434% unsur seng (Zn) serta nilai kekerasan 33,4 HB dan nilai impak 0,21 J/mm2.
http://dx.doi.org/10.31544/jtera.v4.i2.2019.209-218
Keywords
peleburan; letak dan jenis burner; aluminium paduan; tungku crucible
Full Text: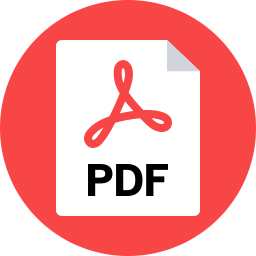 PDF
References
A. Z. Mubarak, "Perancangan dan Pembuatan Dapur Peleburan Logam dengan Menggunakan Bahan Bakar Gas (LPG)," Jurnal Teknik Mesin Unsyiah, vol. 1, no. 3, pp. 128-132, 2013.
Y. Yulianti and A. F. H. Mukhammad,"Rancang Bangun Tungku Peleburan Aluminium Skala Laboratorium," Tugas Akhir Fakultas Teknik, Universitas Diponegoro, 2016.
E. Sundari, "Rancang Bangun Dapur Peleburan Alumunium Bahan Bakar Gas," AUSTENIT, vol. 3, no. 1, 2011.
E. E. Esor, Y. S. Babtunde, A. Felix, and F. O. Mustapha, "Design and Fabrication of Aluminium Melting Furnace using Locally Available Materials," Journal of Scientific and Engineering Research, vol. 2, no. 3, 2015.
N. Nukman, A. Mataram, and I. Yani, "Peleburan Skrap Aluminium pada Tungku Krusibel berbahan Bakar Batubara Hasil Proses Aglomerasi Air-Minyak Sawit," Mechanical, vol. 6, no. 1, 2015.
K. Salonitis, M. Jolly, and B. Zeng, "Simulation based energy and resource efficient casting process chain selection: A case study," Procedia Manufacturing, vol. 8, pp. 67-74, 2017.
X. Liu, X. Li, Y. Jiang, and J. Xie, "Effect of casting temperature on porous structure of lotus-type porous copper," Procedia Engineering, vol. 27, pp. 490-501, 2012.
J. M. Wang, X. U. Peng, H. J. Yan, J. M. Zhou, S. X. Li, G. C. Gui, and W. K. Li, "Burner effects on melting process of regenerative aluminum melting furnace," Transactions of Nonferrous Metals Society of China, vol. 23, no. 10, pp. 3125-3136, 2013.
A. Amir, Y. Sushendi, and A. Budiman, "Proses Pembuatan Tungku Krusibel dan Peleburan Aluminium 2 kg/jam Menggunakan Bahan Bakar Gas LPG," Prosiding KITT (Konferensi Ilmiah Teknologi Texmaco), vol. 1, 2018.
A. L. Soemowidagdo, "Tungku Krusibel dengan Economizer untuk Praktik Pengecoran di Jurusan Pendidikan Teknik Mesin FT UNY, Jurnal Dinamika Vokasional Teknik Mesin, vol. 2, no. 1, 2017.
DOI:
http://dx.doi.org/10.31544/jtera.v4.i2.2019.209-218
---

Abstract 112 View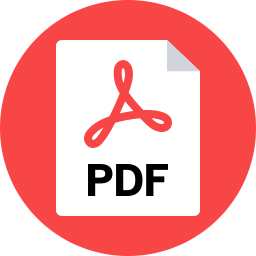 PDF viewed = 36 View
---
Refbacks
There are currently no refbacks.