Perancangan Sistem Informasi Operating Time untuk Memudahkan Analisis Kinerja Mesin Secara Real Time
Abstract
Teknologi industri saat ini mengalami kemajuan yang sangat pesat dalam pengolahan bahan, peralatan dan proses yang terintegrasi dengan perangkat komputer, sehingga telah merubah sistem manual menjadi serba otomatis. Kini, berbekal peralatan modern tersebut semua aktivitas produksi bisa diselesaikan relatif cepat, efektif dengan hasil output yang maksimal. Saat ini, perkembangan yang pesat dari teknologi sensor, interkoneksi, dan analisis data memunculkan gagasan untuk mengintegrasikan seluruh teknologi tersebut ke dalam berbagai bidang industri, tahapan ini dikenal revolusi industry keempat atau era industri 4.0. Teknologi informasi di era ini sangat berpengaruh dan memudahkan manusia dalam memproduksi, mengolah data dan menyebarkan informasi. Selain dari kecepatannya, kinerja mesin juga lebih terjamin keakuratan serta keberhasilannya dalam beroperasi. Tujuan dari penelitian ini adalah untuk merancang dan membangun sebuah sistem informasi di lini produksi berkaitan dengan informasi operating time dan downtime yang terjadi, sehingga kinerja mesin lebih terkontol secara cepat dan dapat dievaluasi saat itu juga (real time). Kecepatan informasi tersebut akan memudahkan pengambilan keputusan atau perubahan strategi secara cepat. Downtime adalah sumber utama yang menyebabkan kehilangan produktivitas sehingga dengan penanganan downtime yang lebih cepat, perusahaan bisa memperoleh hasil produksi dengan signifikan.
http://dx.doi.org/10.31544/jtera.v5.i2.2020.327-332
Keywords
Industri 4.0; operating time; down time; kinerja mesin; produktivitas
Full Text: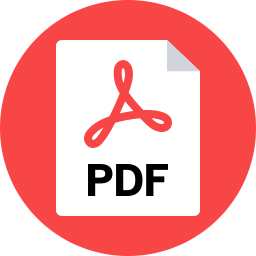 PDF
References
(2018) Strategi RI Masuki-Revolusi Industri Ke 4K [Online]. Available: https://kemenperin.go.id/
(2018) Making Indonesia 4.0 [Online]. Available: https://bsn.go.id/
G. G. Vieira, 2M. L. R. Varela, 3G. D. Putnik, 4J. M. Machado, 5J. Trojanowska. "Integrated Platform for real time control and production and productivity monitoring & analysis". The Romanian Review Precision Mechanics, Optics & Mechatronics,, no. 50, pp. 119-127.2016
Susie (Yamagishi) Werner, Jan. 13 2004 http://www.isixsigma.com/dictionary/Andon-585.htm
A. Singh, A. A. Kirubaraj, S. Senith, and S. R. J. Ramson, "Industrial Parameters Monitoring System on Temperature and Speed for Pneumatic Cylinder," International Journal of Innovative Technology and Exploring Engineering (IJITEE), vol. 8, no. 6, April 2019.
H. Prasetyo, Y. Sugiarto, and C. N. Rosyidi, "Design of an automatic production monitoring system on job shop manufacturing," AIP Conference Proceedings 1931, 030021. 2018.
J. Downeya, D. O'Sullivanc, M. Nejmend, S. Bombinskid, P. O'Learye, R. Raghavendrac, and K. Jemielniakd, "Real time monitoring of the CNC process in a production environment- the data collection & analysis phase," Procedia CIRP, vol. 41, pp. 920-926, 2016.
P. Oktivasari and Z. F. Suhardi, "Pengembangan Fitur Downtime Reporting dan Modul Summary pada system monitor dan pelaporan operasional Mesin eCRM," Jurnal Teknik Informatika, vol. 9, no. 1, April 2016.
A. Snatkin, K. Karjust, J. Majak, T. Aruväli, and T. Eiskop, "Real time production monitoring system in SME," Estonian Journal of Engineering, vol. 19, no. 1, pp.62-75, 2013.
T. Pherson, "Overall Equipment Effectiveness & Real-Time Visual Management Critical Lean Tools," Intelligent Manufacturing Solutions, pp. 1-18, 2006.
S. K. Subramaniam, S. H. Husin, Y. Yusop, and A. H. Hamidon, "Data collection using a real time production monitoring system for factors affecting production lines," Journal of Science and Technology in the Tropics, vol. 4, pp. 129-134, 2008.
DOI:
http://dx.doi.org/10.31544/jtera.v5.i2.2020.327-332
---

Abstract 172 View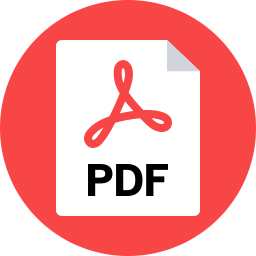 PDF viewed = 110 View
---
Refbacks
There are currently no refbacks.
Copyright (c) 2020 JTERA (Jurnal Teknologi Rekayasa)
This work is licensed under a
Creative Commons Attribution-NonCommercial-ShareAlike 4.0 International License
.
Copyright @2016-2021 JTERA (Jurnal Teknologi Rekayasa) p-ISSN 2548-737X e-ISSN 2548-8678.
This work is licensed under a Creative Commons Attribution-NonCommercial-ShareAlike 4.0 International License.
JTERA Editorial Office:
Politeknik Sukabumi
Jl. Babakan Sirna 25, Sukabumi 43132, West Java, Indonesia
Phone/Fax: +62 266215417
Whatsapp: +62 81809214709
Website: https://jtera.polteksmi.ac.id
E-mail: jtera@polteksmi.ac.id